New Leads In the Jodi Huisentruit Disappearance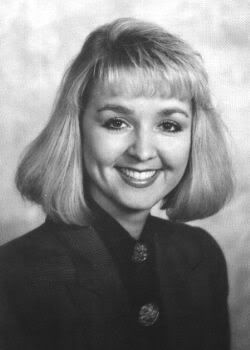 On June 26, 1995, Jodi Huisentruit was headed out the door to her job with the local TV network in Mason City, Iowa, when something went terribly wrong. As Jodi attempted to get into her car at around 3 a.m., someone abducted her. Later authorities would find Jodi's shoes, hair dryer and some other personal items scattered on the ground near her car, as well as a bent key in the car door.
It would appear that whoever decided to take Jodi obviously knew her schedule and that she'd be exiting her apartment around that time. You simply do not stand around at 3 a.m. unless you are up to something strange.
In the days and months after Jodi's disappearance, a local sex offender was considered as a possible suspect. Authorities would rule him out due to the fact his palm print did not match the print that was left on Jodi's car. It is still unclear just who left the print. It could very well be somebody that was not linked in a criminal manner to the case.
Just days ago a man named Duane Arnold came forward to say that he believes he knows where Jodi is after nearly 11 years. He claims that days after Jodi's abduction, that he noticed that the ground appeared to be disturbed and it was a possible burial. He claims that he's gone to the police previously about this information and because nobody is taking his story seriously, and he's hired his own group to work the area with GPR. Since Arnold's crew was hired, the police have fianlly decided to excavate the property as well to see if they can find Jodi.
Reports are coming out across the news and online that the GPR has picked up something that is buried underneath the ground that could be in the shape of a body, however other items are often mistaken with GPR. It is not fool proof.
Although there have been several promising leads in the past concerning the missing news anchor, Jodi Huisentruit, they've never found her. I have to wonder if this will be the lead to finally break this cold case?
For more information on the abduction of Jodi Huisentruit, please visit her new website that her family put up just months ago. There's someone out there who knows what happened to Jodi. Her case has been one I've followed for many years now since it first aired on Unsolved Mysteries. Here's hoping that she's found before the 11th anniversary has a chance to arrive.
Additonal Links:
Find Jodi
News Link - please note the complete article has been posted her due to the fact that some links will go inactive after several days.
Man who thinks he knows where Jody Huisentruit is buried says police will digLISA ROSSIREGISTER AMES BUREAU
May 9, 2006

A Mason City man who has tried to convince police for a decade that the body of missing anchorwoman Jodi Huisentruit is buried by a lake near Britt said police have agreed to dig in the area.Duane Arnold, 74, said he's met with Mason City detectives several times in that time period to tell them to investigate an disturbed area of ground near Eagle Lake, where he has a cabin.Now, after hiring an engineering company to study the area, he said police have agreed to dig in the ground to see if there are new clues in the case."It's not a matter if they are going to dig it, it's a matter of when," said Duane Arnold in an interview today with the Des Moines Register.Arnold said he met with officials from the Hancock county sheriff's department and the Mason City police department to talk about the matter today.Police in Mason City and the sheriff from the Hancock county sheriff's department have not returned phone calls on the story, which has generated national media attention from outlets planning on featuring the missing anchorwoman's disappearance.Huisentruit is the anchorwoman for KIMT-TV who vanished from her Mason City apartment in the early morning hours of June 27, 1995.Arnold said he met Huisentruit at a bar in Mason City before her disappearance and has been driven to solve the mystery with her memory in mind. "I had to have closure," he said. "I couldn't let it go. I had to know. I knew I was right. I kept running into roadblocks. I'd go home, get mad, and I'd go after it again. And now it's paying off."In June of 2005 near the 10 year anniversary of her disappearance, the Register reported that police had no new leads in the case
http://desmoinesregister.com/apps/pbcs.dll/article?AID=/20060509/NEWS/60509024/1001